Matersexuality
Edit
Matersexuality and materromanticism are described as the sexual attraction to Mater from the 2006 animated children's film, Cars.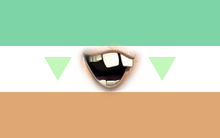 Many matersexuals and materromantics will embrace the physical appearance of a rusty pickup truck, while others will only experience the attraction. Maters are prime targets in the MOGAI community, because of being seen as ridiculous by their peers. However, maters have been struggling to maintain their status in the MOGAI community since the early 1980s.
Boban Kovačević
Edit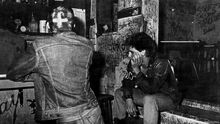 In 1987, Boban Kovačević, a proud and outgoing matersexual, was attacked on the sidewalk in front of his home in downtown Belgrade, Yugoslavia (now Serbia). This sparked much response from the matersexual community of Yugoslavia, and the rest of the world as well.
"I wish [my] father had been there," Kovačević stated in a 1988 interview with TIME Magazine. "I wish I had not been deported, or at least he could [have] come with me."
Parents of Matersexuals Protests
Edit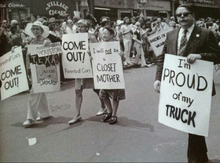 As matersexuality spread throughout the MOGAI community of the world, proud parents of matersexuals began showing their support publicly. An iconic photograph of parents of matersexuals protesting in Houston, Texas is pictured on the right.
In the photo, the man holding the sign that reads "I'm proud of my truck" is Bosko Kovačević; the father of Boban Kovačević. This protest took place five years before the devastating incident involving Boban Kovačević in Yugoslavia, an event in which Boban would not be present for.
Ad blocker interference detected!
Wikia is a free-to-use site that makes money from advertising. We have a modified experience for viewers using ad blockers

Wikia is not accessible if you've made further modifications. Remove the custom ad blocker rule(s) and the page will load as expected.